Nursery Weekly Review
Week ending 7th December 2018
It was another busy week of Christmas preparation. He had lots of practise for our show, singing the songs and performing our dance. As requested, here are the songs we will be singing during the show.
The songs are 'A song of Shepherd', 'Angels', 'This little light of mine', 'Twinkle Twinkle' and 'Zum Gali Gali Gali'.
The two performances will be on Monday 17th and Tuesday 18th December. Please queue up at the front on the school. The doors will open around 9:10 and the show begins at 9:30.
The weather continued to be horrible all week but we still managed to get outside and enjoy the large puddles.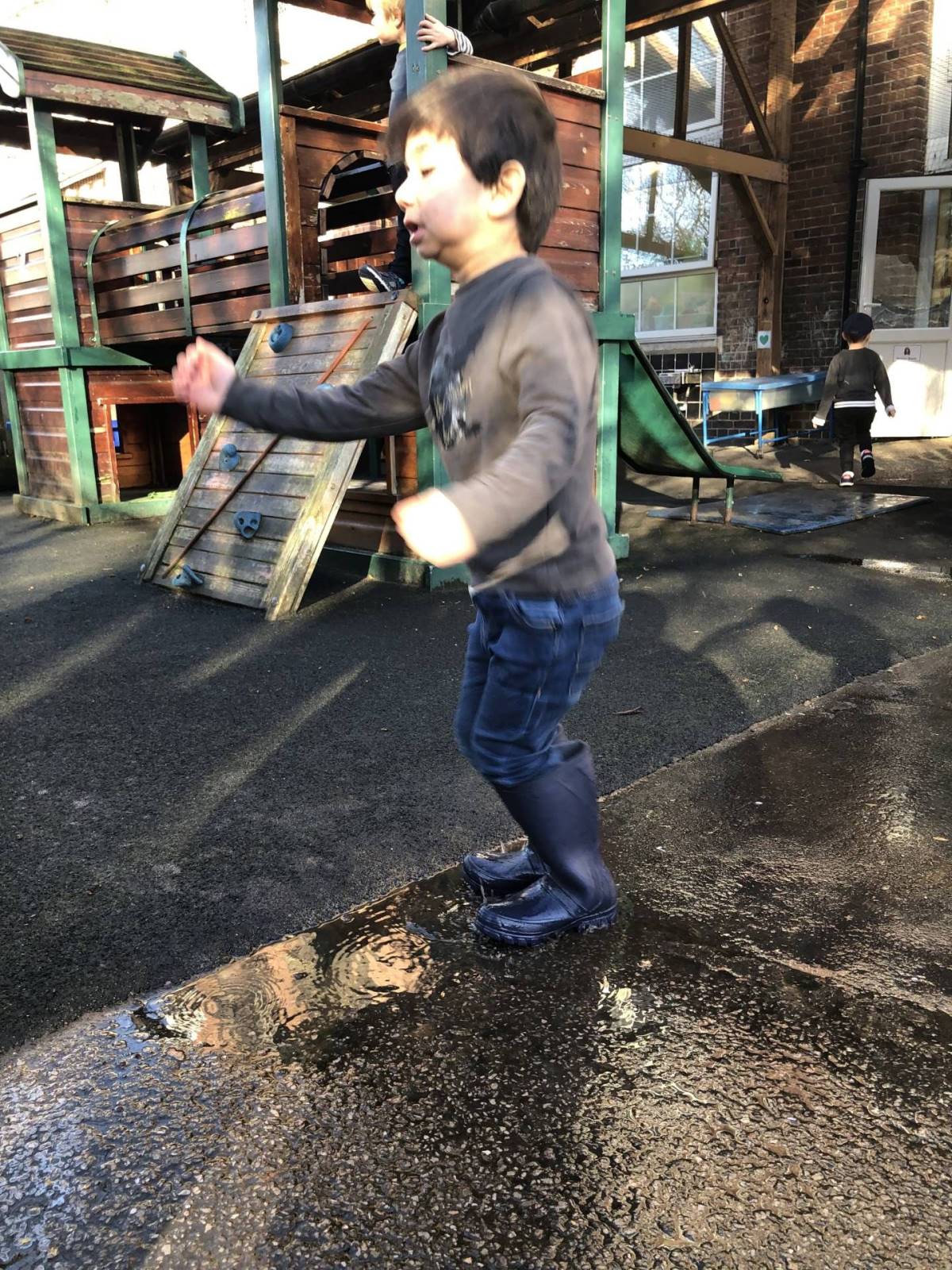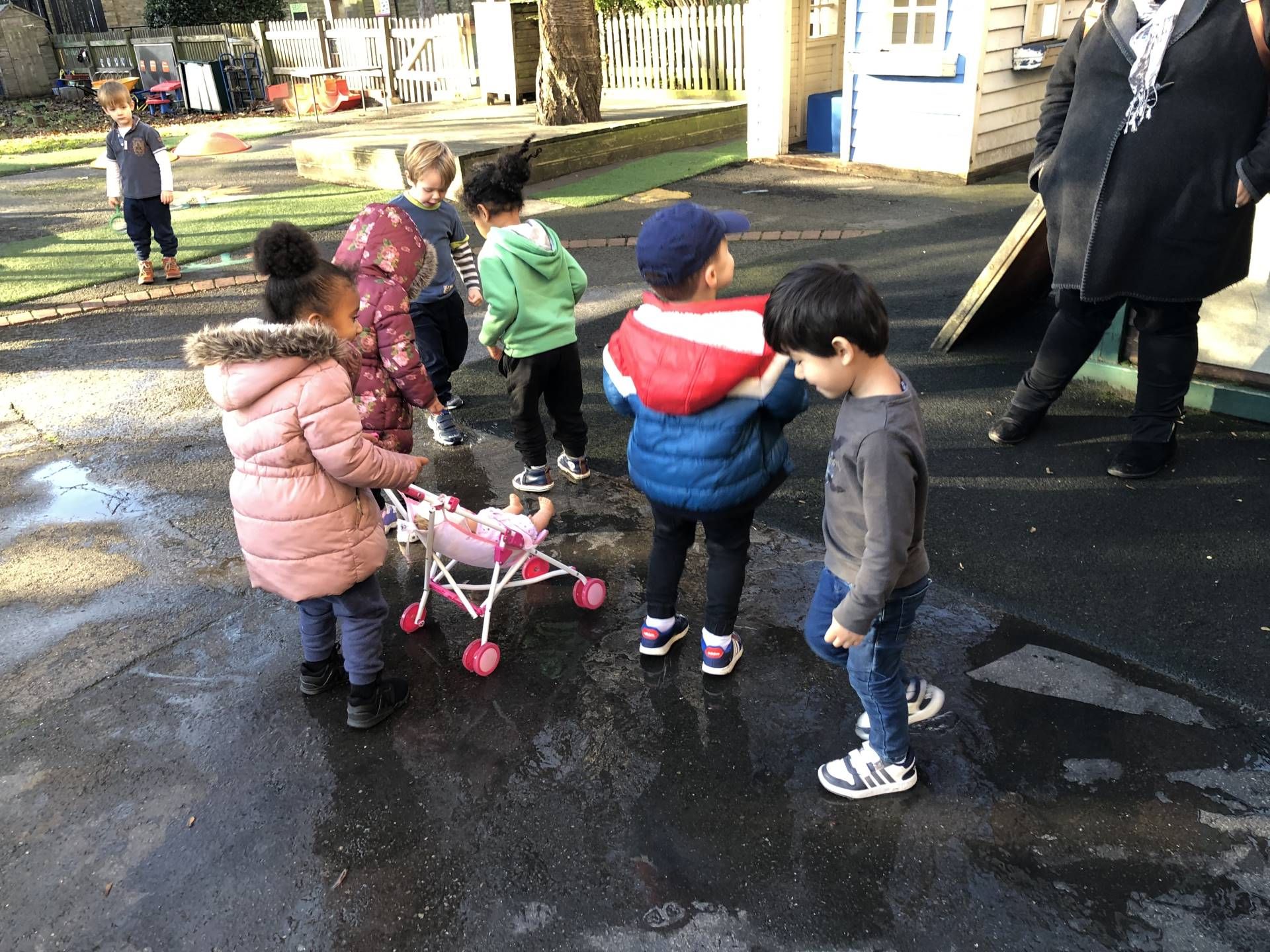 We also enjoyed making playdough which we used in the classroom.
Best wishes,
The Nursery Team
: