Reception Weekly Review

Friday 21st February 2021
Remember to follow us on Twitter to see what we are up to during the week. You can find us
@RavenstoneEY
Wow! Another week has FLOWN by here in Reception! We have continued to dress up at every chance we get, continued to use our new maths resources and so much more! The children have been rather tired this week after doing so much and being fully back in the swing of things!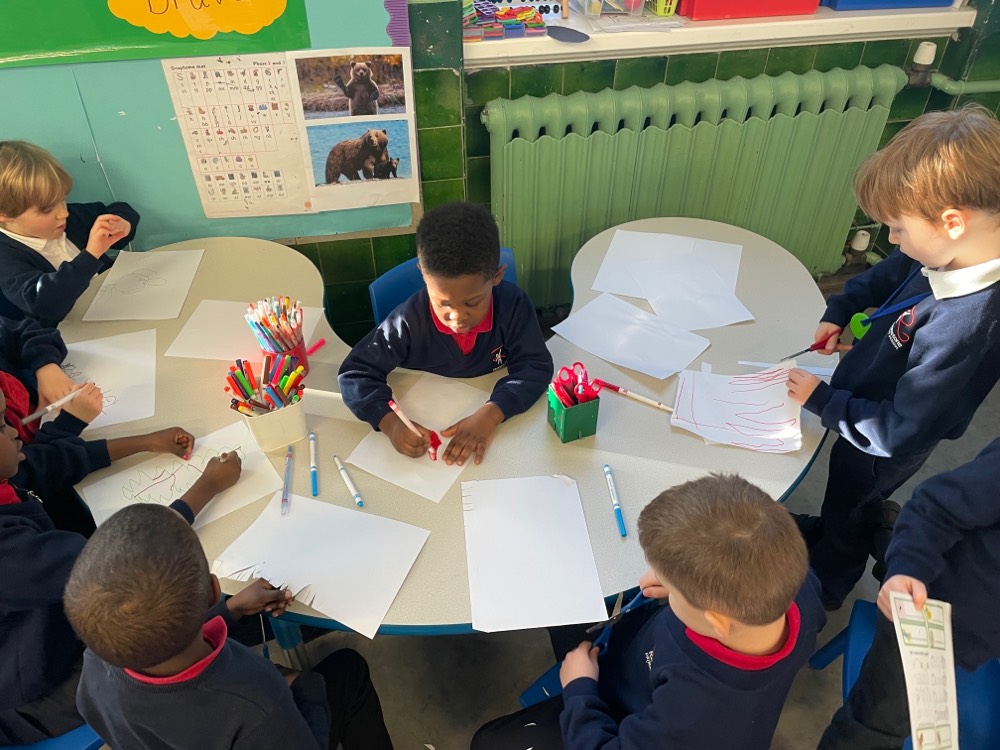 Phonics has been great again this week! We have learnt 'ur' curl the fur, 'ow' wow owl, oi 'boing boing' and ear 'get near to hear'. We are going to continue to use these in as many activities and possible and practice reading them in lots of words too. Reading this week has been fantastic and we're seeing such good progress with their decoding skills so we hope you are seeing the same at home too!
In Maths this week, we focussed on some more patterns including A A B B patterns and made so many different patterns with different resources. We also learnt all about the shape oval and the children found it rather funny that it looked like 'a squashed circle'!
This week we continued to explore the text 'We're Going on a Bear Hunt'. We have started to paint pictures of bears and have loved using different brush strokes to create different looking textures! We also completed our very own bear hunt scene for the children to walk through as if they are going on their bear hunt and the children had such a lovely time re-enacting the story!